May 17, 24, 31, June 7 DIY Screen Printing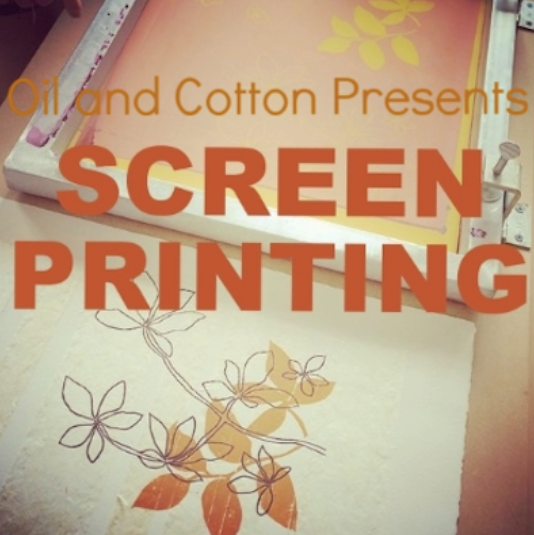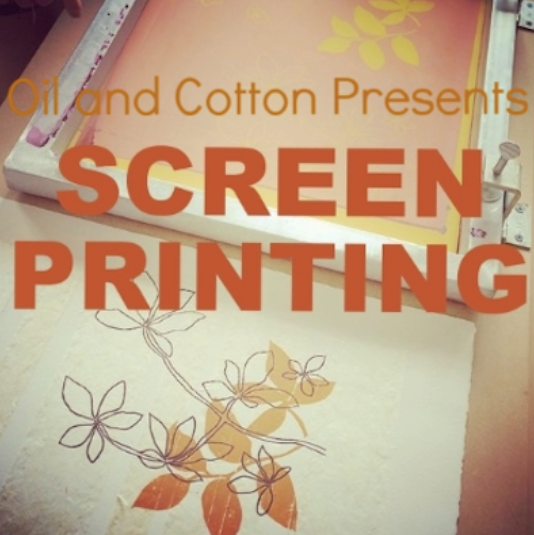 May 17, 24, 31, June 7 DIY Screen Printing
Dates: Sundays, May 17, 24, 31, June 7 (4 week series)
Time: 4-6 pm
Location: 817 W. Davis Street #110
Instructors: Jessica Trevizo and Betty Rodriguez
# of Students: 4-8
Screen printing, also known as silkscreen printing or serigraphy, is one of the most versatile and accessible of all printing processes. In screen printing an image is transferred onto a fine mesh screen with blank areas coated with an impermeable substance, then ink is forced into the mesh openings with a squeegee and printed onto just about anything.
Join us for our four week DIY Screen Printing Class. This workshop will provide an in depth understanding of the screen printing process. Students will learn everything they need to know to screen print in their own home/studio using affordable equivalents of high-cost equipment. During class, students will complete at least two silkscreen projects using their own designs that they prepare at home. Each student will receive a workbook filled with information and tips for continued printing after class! Bring design ideas and a smile and we will provide the rest!

Materials are provided, though you are welcome to bring in additional surface and inks. Students are welcome to purchase inks from the Oil and Cotton shop with a 10% student discount.

Supplies included for use in class:
-screen printing press
-water soluble inks
-paper for test prints and final prints
-mylar film for design
-photo emulsion
-classroom tools such as squegees and scoop coater
*Every student receives a screen to take home.

Day 1 - Intro to printing process! Students print the cover of their workbook designed by super instructors Betty and Jessica. Q&A about the process and how to create a 2 color design for class. Emulsify screens for 2nd class.
Day 2 - Students bring in designs, burn screens, and start printing.
Day 3 - Finish our 2 color prints. Print, print, print! Emulsify screens for 4th class
Day 4 - Bring in second design, burn screens, and start printing. Take your screens home to finish your second print.

CANCELLATION POLICY
FOOD AND LODGING

*Enter code BUDDY at checkout to receive 10% off when you register with a friend. If you'd like to book a private workshop for a group of 6 or more please call or email for discounted rates.